There are many safety devices that you can use to make your car safer. One of the most common ones is the wheel lock. These are a great way to keep your car secure. They come in various sizes, styles, and prices. When you purchase them, make sure that you select one that is made with the best material. This will ensure that you will be able to use it for many years. It is important that you get one that has a good reputation. This way, you will be able to avoid buying one that is too weak. Some wheel locks are also designed to look attractive.
The wheel lock comes in various shapes and sizes. You can choose the one that best suits your needs. In this article, you will learn about the different types of wheel locks.
What are wheel lock?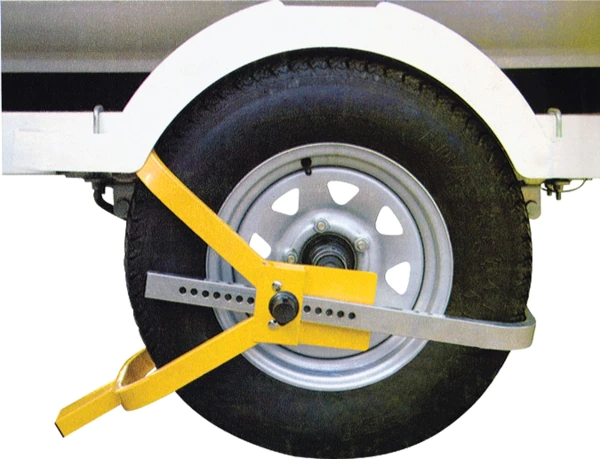 Wheel locks, which are sometimes referred to as tyre locks, rim locks, or anti-theft lug nuts, are made to keep thieves from stealing your striking alloy wheels. Wheel locks are produced with a particular design on the head that requires a specialised socket, or "key," in contrast to conventional lug nuts, which have a typical hexagonal form. (In reality, manufacturers only utilise a few number of patterns, so chances are your wheel lock and key aren't entirely unique to your vehicle.)
One matching socket key and four nuts, one for each wheel, are included with a set of wheel locks. The idea is that the locking nut will not move even if a would-be tyre thief is able to remove all of the other lug nuts from your wheel. An intelligent thief will simply switch to another vehicle, or even better, establish a new line of work, rather than taking the effort to force it off and running the danger of being caught.
Pros and Cons
Pros
Wheel locks help stop wheel theft for high-risk cars.
If you worry about tyre theft, these installations can make you feel more at ease.
Cons
As mechanics struggle with your wheel locking, your tyre replacements, tyre rotations, rim guard installation, and other car services could take significantly longer.
In an emergency, a lost key could prevent you from changing a flat tyre.
Wheel locks may necessitate the use of towing equipment, which roadside help may not always have.
As a result of the low danger and various workarounds for tyre theft, wheel locking frequently do not offer much security.
Top 5 Types
Some drivers debate whether all wheel locks are created equal. This is untrue, though, as the locks vary depending on the kind of wheels you have. The various types of wheel locks are listed below.
Wheel Lock Clamp
Wheel clamp locks provide complete immobilisation of your wheel, making them an ideal anti-theft tool. Remember that these fasteners are larger than typical lug nuts, so they might not be the best choice for regular use. They are portable, though, so you can use them if you have no other options.
Curved Seat
The connection between the bolt head and the thread is made by a cone in tapered seat locks. The cone fits inside the nut's wheel, which is why it works. Wheels from Ford, Renault, BMW, and Honda all have these locking.
Alloy Wheel Locks
These locks are built of alloy material, as suggested by their name. They are sturdy and often have a key-compatible socket when they leave the factory.
Round Seat
This lock type, which is frequently used by Audi and Mercedes, has a curved area on the component that joins the bolt and the thread. As a result, it needs a unique key that was created for this lock.
Locking Lug Nuts
If you want your wheel locks to resemble standard lug nuts, you can choose these kinds. They are useful because they make your rims safer by keeping your wheels from drawing attention to them.
Conclusion
If you want to keep your wheels and tires safe from theft, you must use wheel locks. They are useful if you live in a region with many such incidents or if you simply need to preserve your brand-new set of rims.
Your rims will be secure if these locks are placed correctly since they come with a special key that must be used to remove the wheel. When purchasing locks, bear in mind that they differ based on the type of wheel, so speak with a specialist to ensure you obtain the right ones.
Read more about cars at Stickshifr and contact us if you need any help.