Do you need a proper guide on car drying towels? You are in the correct place. If you wash your own car, you are probably aware of how crucial it is to avoid damaging the paint. You are aware that anything you use to contact your car will do some minor harm, and that over time and numerous washings, that damage will accumulate.
Would you use a dishrag or a bathroom towel to dry your car off after all the effort it takes to meticulously wash it? Obviously not. You can't just use any towel you have lying around since drying properly is just as vital for protecting your paint job as washing correctly.
Things to consider When Selecting the Best Car Drying Towel
It may seem easy to dry a freshly washed car or truck, but anyone who has attempted to do so with a household towel or an old T-shirt has undoubtedly been frustrated by scuffs or stains. The most important qualities and aspects to consider when looking for the best car drying towel are listed below, including material and size.
Material
The substance of the drying towel is possibly the most crucial factor to take into account. Cotton, terry cloth, and microfiber are the three most common varieties.
Towels are frequently made from cotton, a soft woven fabric. A flat cotton towel is cheap, but it often isn't absorbent enough to dry a car properly and it can leave bothersome lint behind. Cotton can, however, hold a lot more water when woven into waffle weaves, making it possible to dry a car.
Terry cloth has a ruffled appearance because it is comprised of loops of soft cotton. Although inexpensive and highly absorbent, terry cloth towels frequently leave lint in their wake.
A mixture of polyester and nylon fabrics make up microfiber. These towels won't leave any lint behind and are very absorbent. The streak-free sheen may make up for their slight price premium over cotton or terry fabric.
Size
Although it might appear that a towel's ability to dry is increased by its size, bigger isn't always better when it comes to giving a car that just-left-the-showroom shine. Because they have a larger surface area than smaller towels, large towels can absorb water more quickly and hold it there for a longer period of time.
Large towels, however, can be awkward to use. A big towel can accidently contact the ground while drying the side of a car, pick up dirt and rocks, and then rub them into the clear coat, ruining its brilliant and shining appearance.
 Weave
A towel for drying cars may be more efficient if it is weaved. The entire towel typically has a waffle texture, with tiny dimpled squares running the length of it except for the ends. A towel's increased surface area from the waffle weave allows it to hold onto moisture longer before it becomes too saturated to dry. When it comes to removing those droplets before the sun bakes them on, this can be a major boost for drying effectiveness.
Best Car Drying Towel in 2022
1. The Autofiber Dreadnought Microfiber Car Drying Towel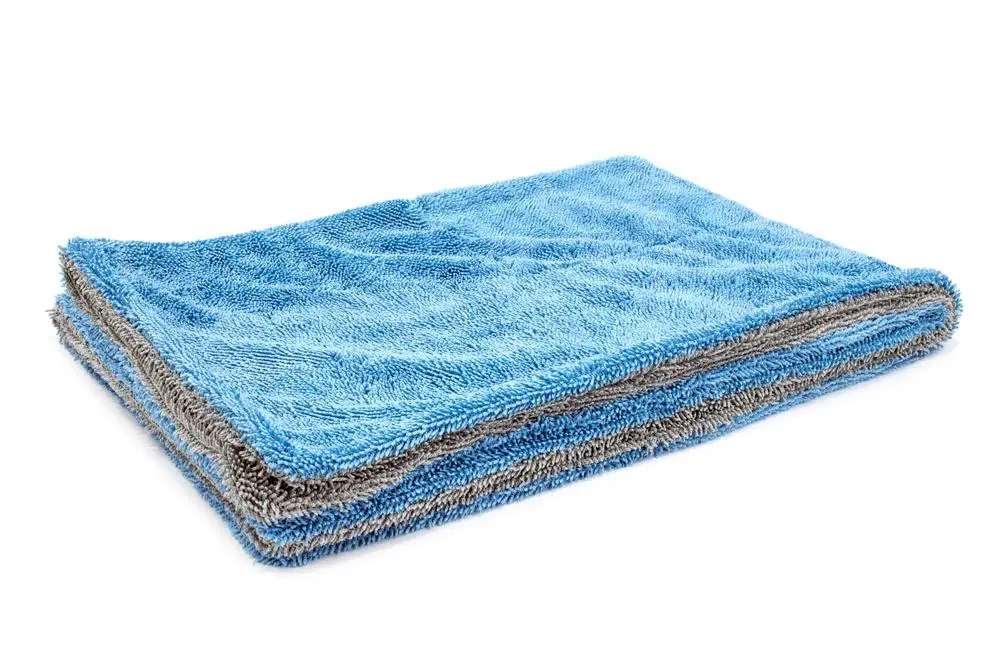 This car drying towel might be appreciated by at-home detailers who don't mind spending a bit more on a drying cloth to achieve that optimum shining finish. This towel is the perfect size for drying vehicles and smaller SUVs in a single pass; it measures 30 inches long by 20 inches wide. One towel can actually carry a whole gallon of water, according to the maker.
2. Chemical Guys Elegant Edgeless Microfiber Towel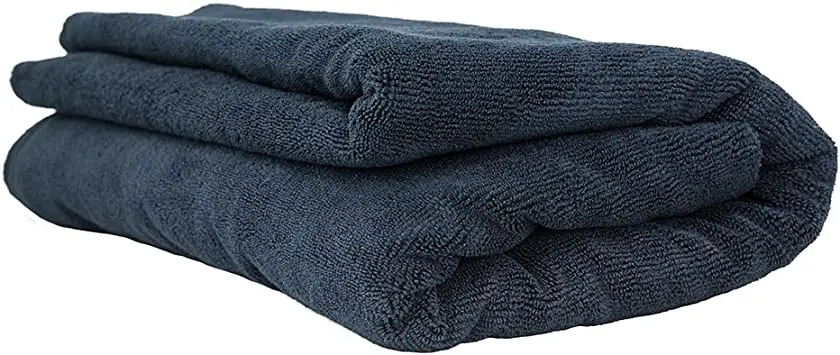 After drying each body panel, car owners can grow weary of wringing out tiny towels. A sizable towel, such as the Chemical Guys Elegant Edgeless Microfiber Towel, can be the ideal solution in certain circumstances. With its 51-inch length and 30-inch width, this towel has ample surface area to dry a big car in a lot fewer wrings.
3. Carcovers.com Microfiber Car Towels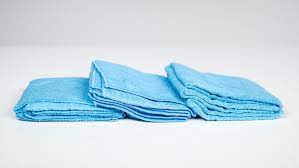 The Carcovers.com Microfiber Car Towels are made with additional uses in mind than merely drying up your car. While it excelled for drying a car after a do-it-yourself wash, you can also use this microfiber towel for waxing, interior car maintenance, and other tasks.
How to choose the best Car Drying Towel?
People who are passionate about their cars may be particular about the goods they use, and for good reason. Use your extensive knowledge of car washing and detailing to analyse items to make sure the drying towels we recommended would do the job without harming paint or clear coat.
Start by selecting the components and features that, are most important. Compare towels' materials, costs, textures, and other characteristics before excluding any that didn't provide enough value and honouring those that did.
Read more at  Stickshiftr and contact us if you need any help.