After a hiatus of almost 25 years, an icon of the automotive industry returns in the form of the Ford Bronco. Designers and engineers poured their efforts into this platform which returns with a more striking, robust, solid and powerful vehicle. For decades, many fans/enthusiasts have called for the return of this legend. Ford responded by giving this new model that's equipped with a 7 speed stick shift.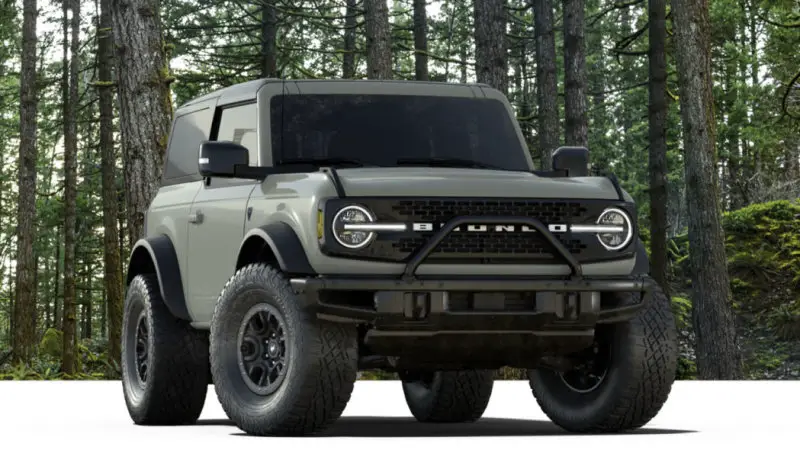 To begin, the exterior lines draws heritage and inspiration from the first generation (1966). The front of this truck comes with vintage geometric and dramatic angles, although perhaps a little more stylized. The round LED lights stand out in front with the huge grill carved with the name Bronco in the center. All of these are part of the characteristics that are unmistakable at first glance.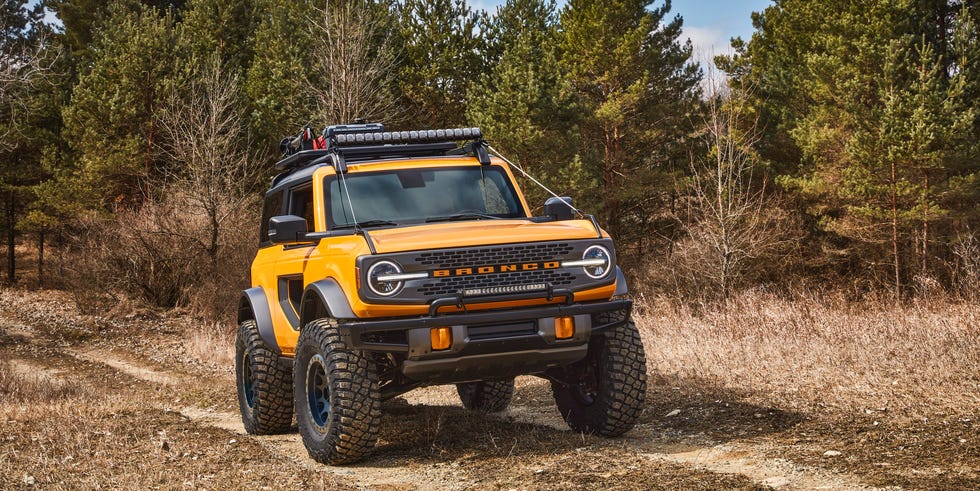 The Bronco Brand
            Ford is releasing 3 versions of the Bronco:
2-door
4-door
and a smaller version (called a sport)
The 2 and 4 door versions are designed to compete directly with the Jeep Wrangler. They share similarities such as the removable roof sections. Additionally, the doors can also be removed for a maximum outdoor experience. Good news for future owners is that they will have a list of 200 optional accessories available on release.
Interior Comments
            For the interior, the new Ford Bronco has luxuries and amenities such as leather seats (optional), a heavy-duty roll cage, smart airbags for all passengers and in other versions include washable rubber floors with integrated drains; it also comes with grab handles built into the instrument panel and center console to provide the necessary support on uneven roads. On the dashboard, we have a 12-inch central touch screen with the SYNC 4 infotainment system, FordPass Performance with Off-road navigation, 360-degree vision camera with multiple views, driving aids from the Ford Co-pilot 360 suite. All the materials used in the interior were designed to be durable, resistant and also easy to clean according to Ford.
Power Figures – Auto and Stick Shift
            In terms of power, Ford bets on the future with turbo engines that are more efficient in terms of fuel economy. The Bronco comes with 2 versions of engines that can be chosen to suit the customer.
2.3-liter 4-cylinder EcoBoost that generates about 270 HP and 310 lb-ft of torque
V6 EcoBoost of 2.7 liters that generates approximately 310 HP and 400 lb.-ft. of torque
The gearbox is a standard automatic called the 8-speed or 10-speed SelectShift. But that's not all, the best part is that it also comes with an innovative seven-speed manual gearbox (yes 7) to maximize rock climbing at low speeds. In addition, the Bronco has a driving mode selector that adapts different parameters such as steering feel, engine response or operation of the traction assistance according to the selected program;
Normal,
Eco,
Sport,
Slippery
Sand
Mud
Rock Crawl
            Sales prices for the new Ford Bronco start at $ 29,995 (2 doors) while the 4-door sells for $ 33,200. The "First Edition" option will cost approximately $ 48,875. Worth it? of course! Definitely Ford scored a home run with this model and it will be a sales success! Learn how to drive a manual or stick shift before it gets released!
Learn how to drive stick shift with our unique course